During January, I read a total of 17 books.
So this past month to kind of start off my reading year, I read a short novella to jump into a series that I am going to try to read this year, and that was

One Night with You

by Marie Force, along with a teaser scene,
Future of Work: Compulsory,
from the Murderbot Diaries by Martha Wells, which is a collection of short novellas that I also plan to read sometime during this year. Another shorter book that I read was poetry by Amanda Lovelace, the author of
The Princess Saves Herself in This One,
which was
To Make Monsters Out of Girls.
I also listened to a short novella from Lisa Unger, called
Burning Girl
.
This is the second part of a three part novella collection that make up a part of Unger's
Hollow
series. Then I listened to another Ruth Ware novel,
Death of Mrs. Westaway,
and I really enjoyed it. Next book I listened to was

Binti.

You can read my review here.
Another thriller I listened to was New Neighbors by Simon Lelic, which I also reviewed here.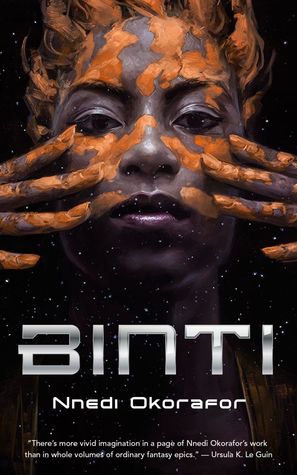 I also started three new graphic novel series. One, which is very popular that I have seen mentioned a lot on booktube and book blogs, which is
Saga
, and I flew through the books in this series that are currently out. The other graphic novel is the first in a new series called
Black Bull of Norroway
, and I cannot wait to read more of this series because I absolutely loved it. The final series that I started and completed is the
Spill Zone,
which I also loved.